Pet Forward: Keeping Competitive:
Retail Special Services Today and Beyond
Roundtable Virtual Event
Presented by Fromm Family Foods with Indiepet.org
Moderated by Mark Kalaygian, Publishing Director and Editor-in-Chief, Pet Business
On September 16th, 2021 a collective of leaders within the independent pet segment came together for another Pet Forward virtual event hosted by Fromm Family Foods with Indiepet.org.
Pet Forward: Keeping Competitive assembled retailers, manufacturers and industry supporters for a virtual discussion centered around the challenges the industry faced during the Pandemic, key learnings and how retailers, manufacturers and the entire industry move ahead.
If you didn't have the chance to join the event live, you can now view the full discussion below.
---
This special event is moderated by Mark Kalaygian, Publishing Director and Editor-in-Chief at Pet Business.
Mark Kalaygian
Editor-in-Chief, Pet Business
Mark is the Publishing Director and Editor-in-Chief of Pet Business Magazine. Pet Business is a trusted trade media brand in the pet industry. Through its diverse and evolving set of platforms—including print magazines, websites, e-newsletters and social media—Pet Business covers every facet of the industry, providing valuable, actionable advice to business owners and their staff along the way.
---
Members from throughout the independent pet segment will discuss challenges within the industry and how retailers, manufacturers, and the entire industry are evolving and moving ahead.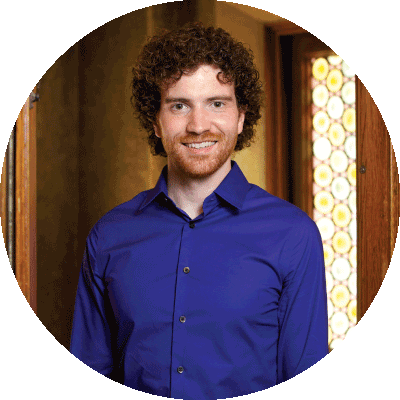 Bryan Nieman
5th Generation Family Member and Brand Director, Fromm Family Foods
Bryan is a fifth-generation family member at Fromm Family Foods, a pet food manufactuer based in Wisconsin. Since its beginning Fromm has been dedicated to the advancement and empowerment of the independent pet channel and produces premium, variety-driven food and treats for dogs and cats. Bryan has been an integral part of the marketing and leadership team at Fromm, spearheading key digital initiatives, the Fromm Heritage Tour series and maintaining close ties to Fromm's retail partners.
Berenice Giannini
Founder & CEO, eTAILPet
Berenice leads the only woman-owned pet software company that was created by a pet retailer for pet retailers. Everything she designs is made with the retailer in mind, because she was the retailer. Her creative wheels are always turning; listening to retailer's suggestions, partnering with manufacturers and industry leaders to build the only complete POS, eCommerce, online booking and social marketing solution developed exclusively for indie pet.
Alison Schwartz
General Manager, All Pets Considered
Alison Schwartz joined the team at All Pets Considered in 2007 after being a customer for several years. Driven by her passion for pets, Alison quickly moved from part-time shifts while her son was in preschool to working full-time. In 2012 she accepted the position of general manager and has overseen a rebranding, a major expansion, and opening of an additional store among many other accomplishments. In her "free" time, Alison has been rescuing dachshunds for 21 years and is owned by 8 dachshunds of her own. She also is raising the next generation of animal lovers, her sons Aidan and Colby.
Andrew Kim
Treasurer, IndiePet
Founder & CEO, Healthy Spot
Andrew co-founded Healthy Spot in 2008 with his business partner, Mark, after adopting his dog Maya during the industry's largest pet food recall in 2007.  He currently serves as the Chief Executive Officer focusing on strategic planning, finance, business and organizational development, and risk management. Prior to Healthy Spot, Andrew worked in Finance as an equity research analyst covering technology companies at a Bay Area based Hedge Fund. Prior to that, Andrew worked as a litigation consultant at an Economic Consulting firm. Andrew holds a bachelors degree in Legal Studies from the University of California, Berkeley.
Sam Smith
Client Manager of CPG Manufacturers, NielsenIQ
Sam has been with NielsenIQ for over 4 years, supporting CPG manufacturers across a wide variety of industries and retail channels. He utilizes data from POS Scan, Panel, and E-Commerce to provide comprehensive trend analysis and build industry leading thought leadership. Previously a Vet major before going to Business school, the Pet world has always been a passion for him. Like several other households last year Sam joins the adoption trend, welcoming a rescue cat to his home of two rescue dogs. Sam holds both an MBA in Brand Management & Pricing, as well as a BSBA in Marketing & Game Theory Economics. For almost 100 Years NielsenIQ has been a global leader in data and technology. NielsenIQ utilizes retail and consumer data to measure shopper behaviors and key industry trends. Our insatiable search for knowledge drives our momentum forward, so we stay ahead of the curve to reveal the connected story between customers and businesses.
Kary Harrison
Owner, Pet Nirvana
Pet Nirvana was established in 2014 by Kary & Bruce Harrison. Bruce had 10 years of experience in the pet industry, and together they realized their neighborhood had a need for a knowledgeable independent pet store. Now with three locations, Pet Nirvana offers great products, grooming services, self-pet washes, and has a knowledgeable staff to answer all of our customer questions. Pet Nirvana is proud to be a part of their community, helping our customers make smart decisions in caring for their pets, and getting heavily involved in community sponsorships, along with hiring local pet lovers.
AdreAnne Tesene
Owner, Two Bostons
AdreAnne opened the first Two Bostons- The Store for Happy Pets with her husband, Andy, in 2005 with the dream of improving the lives and pets and their people through fun and education. Now, with six stores and 100,000's of pets' lives improved, Two Bostons continues to grow and have fun while supporting great team members, customers, and communities. Her family includes 2 Bostons, 2 cats, 2 human kids, and 1 amazingly patient husband.